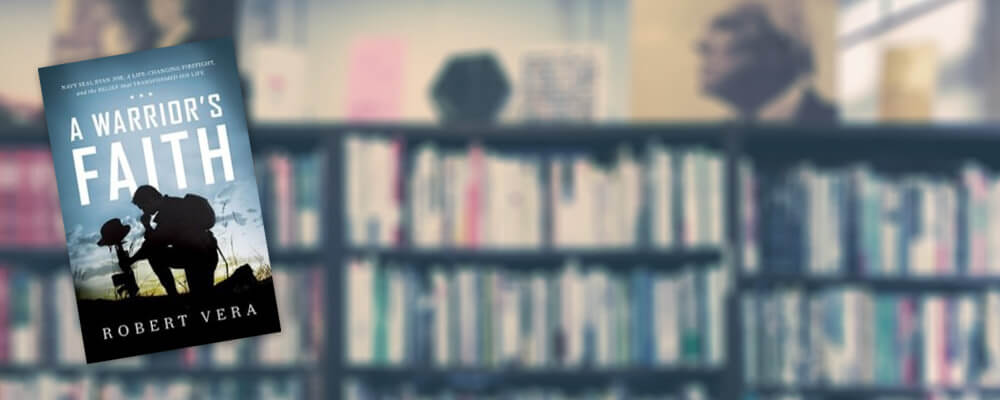 Today I'm incredibly excited to be interviewing Robert Vera. Robert is the author of A Warrior's Faith (which we're giving away!) and graciously agreed to answer a few questions. Read on for more:
Into the Book: What led to you, rather than anyone else, writing A Warriors Faith?
Robert Vera: There is a big difference between a bio and memoir in that a memoir is a snapshot of an important event in ones life. I felt that my friendship with Ryan Job was important to both of us and came at a time when he was recovering from his wounds and I was a few years into my own personal transformation experiment. Ryan and I had a unique friendship; I was older and was a mentor to him in some areas and he was a mentor to me in others. Nobody else had my perspective, so I decided to write the story of our friendship and how Ryan's life inspired me.
ItB: How long have you been working on telling this story?
RV: I have been a lifelong journal writer. Journaling allows me to be objective about the events in my life. Ryan's sudden death in September of 2009 was very hard on me. I wrote to make sense of it, to morn, to vent my anger, I wrote to ease the fear of my own death. I crafted our story into a manuscript in 2012. In January of 2015, ninety days before publication, I re-wrote the entire manuscript and cut it in half from the original version. I wanted to use the length of physical book itself to convey a sense of a life cut short. I felt that I could not do this with more words so I wrote less. I wanted the readers to be able to read the story in one sitting and come away with same feelings that I had, shock, grief, pride, hope, and empowerment.
ItB: A Warriors' Faith is your first book. How did the inspirational speaking prepare you for writing a book?
RV: I have come to understand that if you want to convey an important message wrap it in a metaphor or a story. Effective speaking and or writing is essentially good story telling that delivers a message that resonates with the audience.
ItB: How was writing a book different?
RV: Speaking in different than writing in that when I walk into a room to speak, I generally know who is in the audience, I can see their reactions to my words. I know if there is a connection. Writing in different in that you can only assume that your words have connected with your readers.
ItB: Do you have plans to write more books in the future?
RV: Yes, I have several new books in the works. One is the story of one of the original members of SEAL Team 6 and his journey to faith. Recently he was held prisoner in Libya and managed to escape. Before he did he shared his faith and helped other prisoners to accept Christ. Sadly one of those converts was a young American journalist who was publicly beheaded by ISIS.
Have you found that Ryan's life continues to have an impact even now?
RV: Yes, Ryan's life is still impacting people now. A few weeks ago I was at a book signing and a person waited to the end to come visit with me. He had just lost his son and said that he saw my book and for some reason decided that he needed to pick it up and read it. He told me that Ryan's story helped to ease his pain.
Just a few days ago, I received a message from a woman who was moved by the book, the next day she was interviewing for new position and out of the blue the interviewer said; "I feel like I am being tested like Job today."
There are no coincidences in life.
—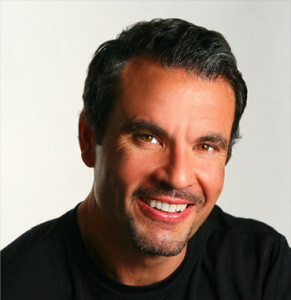 If you want to learn more about Robert Vera, you can do so at the official website, A Warrior's Faith. Robert has also written some blog posts about the book: here, here, and here. Thanks for your time, Robert — we appreciate it.
Don't forget, we're giving away A Warrior's Faith, and you still have a week to enter. Learn more at our giveaway page!
Andrew
Published on 18 September, 2015. Last updated on